SoundAntiques
Miscellaneous:
Padbury's Patent Page Turner: A good and rare Victorian patent automatic page turner, fully working original in every detail, Photos and information , HERE: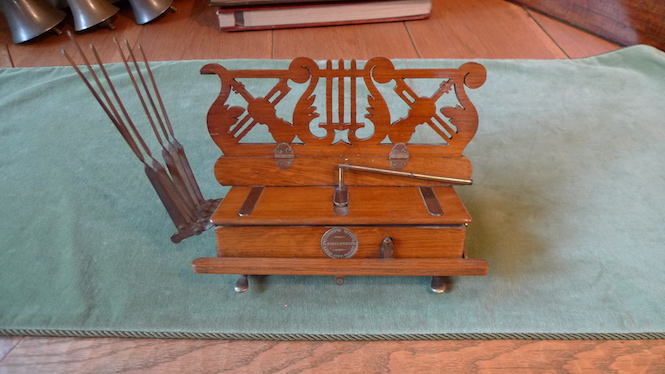 A rare and good working example of Padbury's Patent Page Turner, mid 19th C
Metronome: Swiss mechanical clockwork Metronone, 'Cadencia' : Details HERE: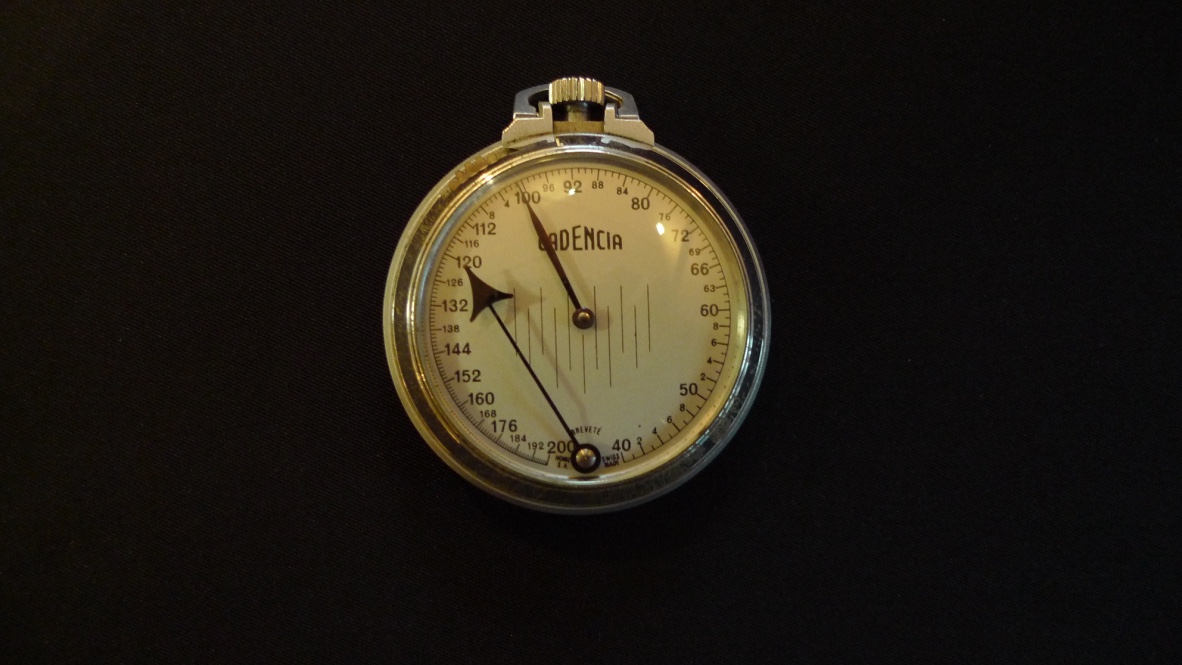 A good working example of a Swiss made Pocket Metronome
Tuning Hammer: Antique piano or harpsichord tuning hammer: Details HERE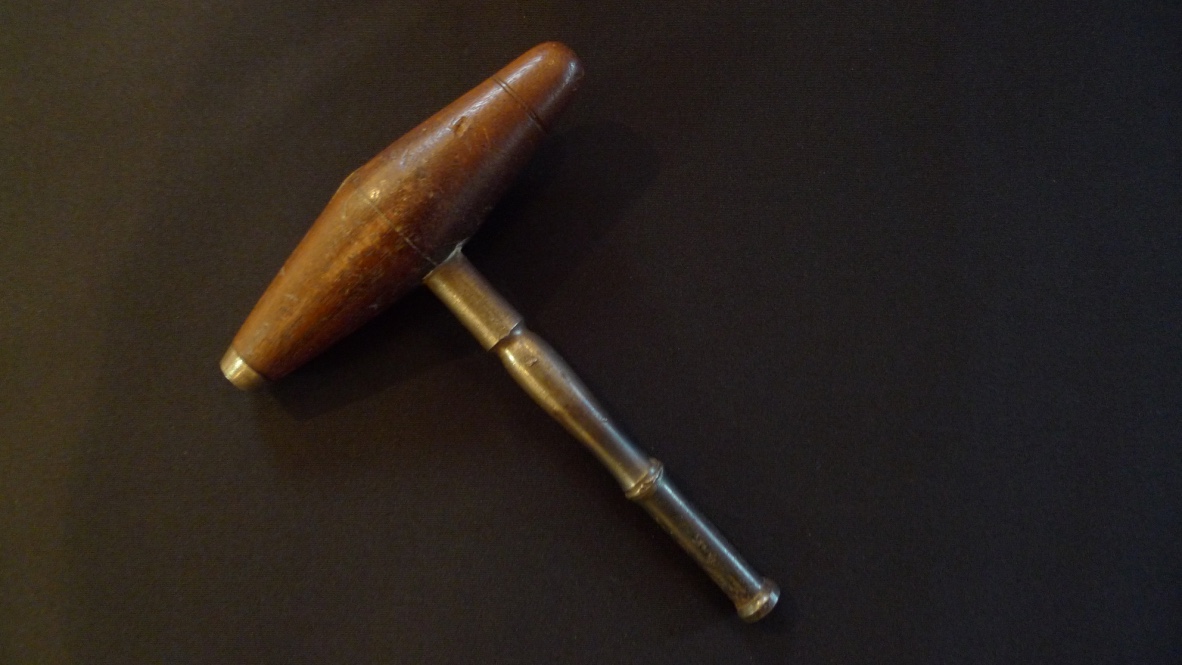 A very old, ( 18th C possibly) example of a keyboard tuning hammer
Small gauge: by Richard Weichold, Dresden,1905. Details HERE
A rare and old workshop gauge, finely calibrated, 1905, by the famous bow maker Richard Weichold
SoundPost: Please visit the main shop site, linked here: SoundPost
Please take a tour through the website- hopefully you will find some interesting instruments/
Not all instruments we stock are listed on the site however- so if you do not find what you want, call and ask- we may well have it, or know where to get it and can source for you. We are always pleased to discuss and advise.
Opening times and all contact details, directions etc. on our 'Contact' page.