SoundAntiques
Ignacio Fleta, Barcelona 1970:
Ignacio Fleta, 1970: A fine guitar, dating from 1970, with fine Cedar top. and rosewood body- A typical Fleta, but this one never played or even handled by anyone else apart from the original owner ( and the maker of course) , re-fretted once by Fleta himself. This guitar was known to me from before, when the owner brought it to me for valuation some years ago, sadly this became available now from the deceased estate. Sold with the original commissioning letters ( dated 1965), and subsequent correspondence between the former owner and Fleta. There is no need here to expand on the history and players who have used Fleta guitars, this is well known to all, but this one is possibly the finest example available, there can be no better, with no repairs or cracks, only some very minor wear, totally original, and represents the finest work from one of the 20th century's greatest makers- some would say 'The Greatest'.
Photos linked below, and enquire for details and price please:( Please state your location when enquiring for price please) This is my own guitar, available exclusively from myself. NOTE: This guitar not kept in my studio, but held in remote secure climate controlled storage, and is available to try only by 48 hours prior notice. It will be sold with all relevant CITES, LACEY and export documentation if required.
(This guitar is only available for viewing and trial in the studio, by prior appointment, with 48 hours notice minimum)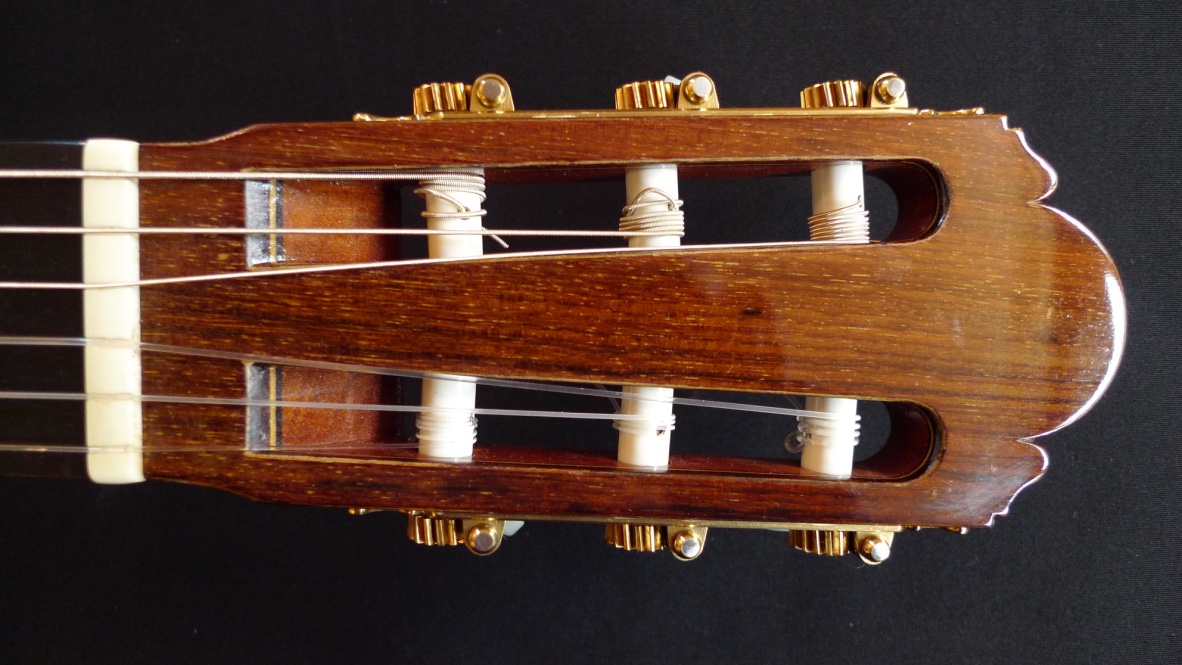 A very good and original Fleta guitar, Barcelona, 1970
Photos:
Note: to insert detail photos here
Condition:
Near perfect, with minor varnish wear due to professional use over its entire life, so far: No cracks, no repairs, action perfect, re-fretted only once by Ignacio Fleta himself. Original Fustero tuners ( not present) now replaced with a new set of Rodgers, made especially to match the original style.
Dimensions:
Scale length: cms
Width of fingerboard at Nut: mm
Width of fingerboard at 12th fret: mm
Width of fingerboard at 19th fret: mm
String spacing at nut: mm
Neck Thickness under 1st fret: mm
String Spacing at bridge: mm
Neck Thickness under 10th fret: mm
Body length, excl. heel: mm
Body Width Lower Bout: mm
Waist: mm
Body Width Upper Bout: mm
Body depth: from mm to mm.
Price: Enquire please
SoundPost: Please visit the main shop site, linked here: SoundPost
Please take a tour through the website- hopefully you will find some interesting instruments.
Not all instruments we stock are listed on the site however- so if you do not find what you want, call and ask- we may well have it, or know where to get it and can source for you. We are always pleased to discuss and advise.
Opening times and all contact details, directions etc. on our 'Contact' page.